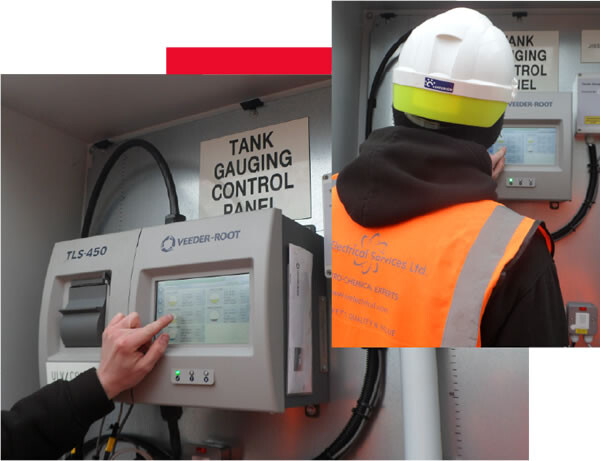 FuelGuard has been developed by SR Electrical Services to help you manage your fuel stocks
At SR Electrical Services LTD we are specialists in the industry, with our wealth of experience in the petrol chemical industry helping us to deliver an extensive range of services which are tailored to your requirements. Our experience in the field means that we understand the importance of reliable and accurate tank gauging systems, helping you to responsibly manage your commercial or retail fuel installations. With this in mind, we provide a broad range of tank gauge systems which provide you with accurate, reliable and high-quality tank gauging products to help you responsibly manage your bulk fuel installations. Alongside our product range, we offer a comprehensive range of services which cover the supply, installation and maintenance of our fuel tank gauging systems and dip-sticks which promise complete control over your fuel stocks.
We pride ourselves on our high-quality range of products, ensuring that each has been manufactured to the highest standards with the highest quality materials. We will provide all products for all of your needs, offering sophisticated items such as tank gauge systems and tank level gauges which use the latest technology to ensure reliability and accuracy.