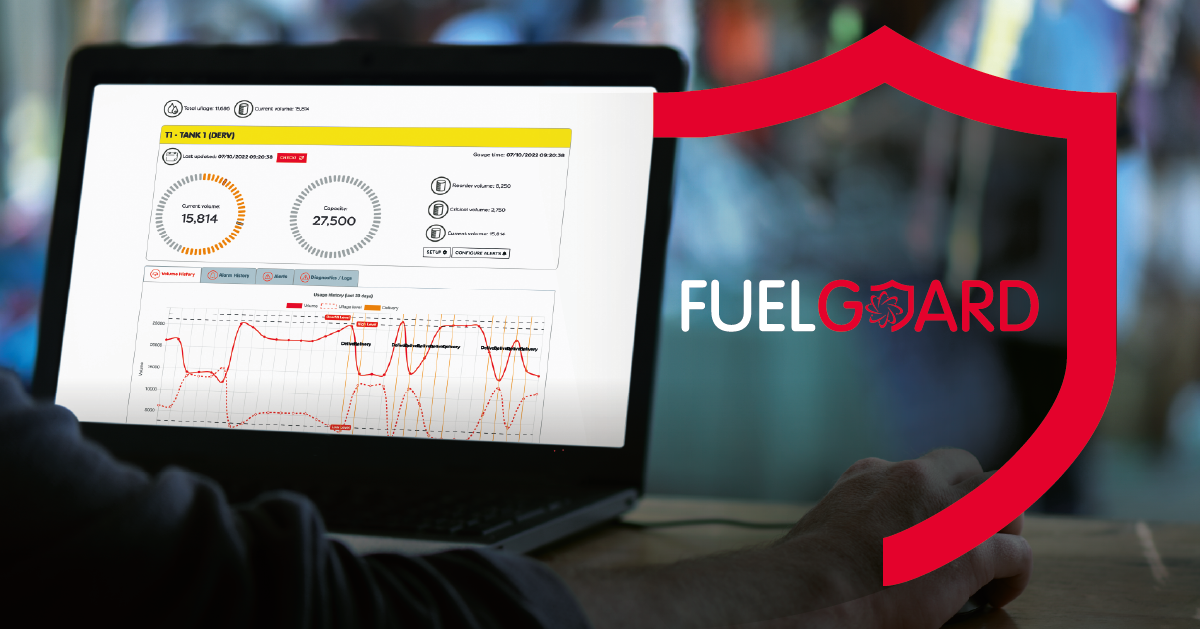 The Advantages of Automatic Tank Gauging
An automatic tank gauge is a device that is installed into a tank usually through a permanent probe inside. Through the use of floats and sensors, they provide tank measurement information such as volume and temperature levels along with advanced leak detection.
Tank gauging is a crucial measurement process for businesses that store their liquid stock in large storage tanks. This storage method has been used for decades now and with time, technology has advanced to ease operations. One of the most innovative developments is the introduction of the automatic tank gauge which has revolutionised liquid tank storage.
Despite the great variety of automatic tank gauging products available on the market, many businesses still use manual tank gauging methods. If your business falls under this category, then read on to find out why it is time to switch to automated processes.
Reduced risk of human error
Manual tank gauging relies on accurate readings from employees, however a simple misreading can occur when a single person is quickly measuring multiple tanks. No matter how skilled a worker is mistakes can happen and in the case of large storage tanks a measurement that is a millimetre off can mean a large product loss.
The best solution to eliminate this possibility is using an automatic tank gauge to get 100% accurate readings. This usually includes volume, height, ullage and temperature readings without the need for human interference. For businesses dealing with hazardous liquids, this is especially helpful for increasing employee safety.
A cost-effective solution
Firstly, money is saved through the alerts provided by tank gauging systems that let businesses know when an unexpected leak or issue is identified. The costs associated with a large loss of inventory and the related clean-up expenses can be highly detrimental to a company's bottom line. With automatic tank gauging systems, immediate alerts are sent out which in this case provides greater risk control and 24/7 accessibility.
Another way in which cost-effectiveness is achieved is through the continuous monitoring of when tank stocks need refilling. An automatic tank gauge alerts you when it is time to reorder your fuel, meaning your supply chain will never be caught short and staff can save time on related admin.
On-demand measurements
Manual tank gauging often runs on a schedule that is often weekly, leaving days unmeasured and the need to work around this schedule. With automatic tank gauges, information is viewable on-demand which leads to better monitoring and the ability for quick decision making. These measurements are also viewable without needing to rely on staff on site; so this is perfect for peace of mind during unstaffed periods of operation.
Many tank gauging systems are also integrated with software designed to be viewable on any device with instant readings and reports to bring measurement into the future. In short, these systems can do wonders in saving on admin time and costs.
Our comprehensive automatic tank gauging systems
Here at FuelGuard we specialise in automatic tank gauging systems with remote cloud monitoring equipment which provides:
On-demand volume and ullage readings
Enhanced theft and leak protection
Monitoring for multiple sites
To view our wide range of tank gauging systems please click here.
We hold a high level of experience in sector-wide businesses, particularly the petrochemical industry where we champion tank gauging systems, from full cloud monitoring systems to liquid level gauges. If any of the features of automatic tank gauges mentioned would benefit your business, then contact our team today to discuss the most cost-effective solution for you. Get in touch here.