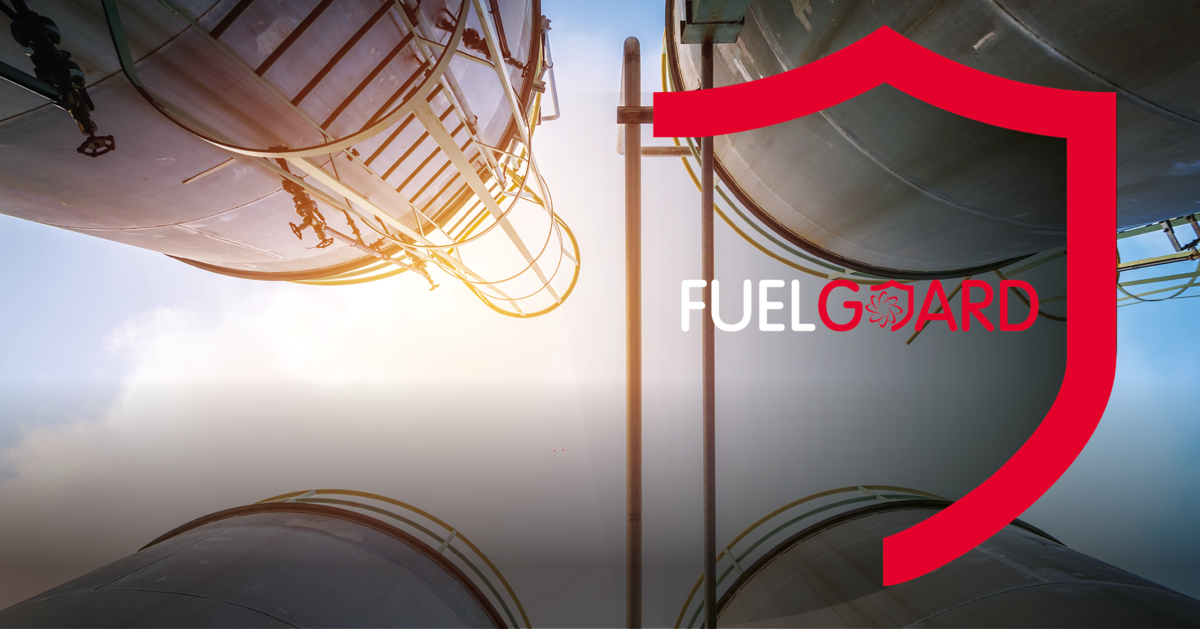 Your Guide to Tank Gauging Systems
Tank level gauging systems are sensing and measuring instruments that are used to detect the level of a fluid or gas in a tank or similar storage container. Advanced tank gauges have several advantages including proven reliability, multi-certified accuracy, and minimum maintenance within harsh environments. These systems are widely used in industrial process applications and are employed to measure the fluid levels in drums, tanks, pressure vessels, or other similar applications.
FuelGuard provides cloud-based tank gauging systems that help bulk liquid storage plants to handle the ever-increasing demands on efficiency, safety and accuracy.
There are several basic types of level gauges, and these examples include:
1. Tank Level Gauges:
Tank level gauges are designed to visually display the contents of a tank and provides an instant measure of how much fluid is in your tank at any given time. Besides precision level gauging, temperature measurements are essential in assessing tank contents.
The oil and gas industry generally uses static volumetric assessments of the tank content. This involves level, temperature and pressure measurements. There are different ways of measuring the liquid level and other properties of the liquid. The measurement method depends on the type of tank, the type of liquid and the way the tank is used.
2. Fuel Level Gauges:
A fuel tank level gauge is a must have piece of equipment on a storage tank to provide the owner with information on how much fuel is left in their tank, when they need to order more and consequently maintain the safety of their operations.
FuelGuard's fuel level sensors, along with IoT tracking and monitoring solutions, help extract information such as:
Fuel level in the tank
Fuel consumption over time
Fuel refill/drain status
Any fuel theft/pilferage
Vehicles/asset idling time
3. Water Level Gauges:
Designed to provide an instant measure of how much water is in your tank at any given time, from the rise and fall of water levels. Water level gauges reap the following benefits:
Informative insights
Illustrative reports
Preventative maintenance checks
Instant alerts
Cost reduction
Scalable solutions
4. Mechanical Level Gauges:
A mechanical level gauge monitors the level of underground storage tanks and allows you to measure liquid levels directly, even corrosive or dangerous, into the vessels or under pressurised tanks. This gives an accurate, continuous measurement of liquid gas level and is used for high-pressure applications.
Besides monitoring for leakage, FuelGuard's automatic tank monitoring systems are instrumental in gauging fluid levels, usage based on volume, tank temperature and can alert operators with warnings when tank volumes are too high or have reached a critical low.
FuelGuard's Solution
Our experience in the field means that we understand the importance of reliable and accurate tank gauging systems, helping you to responsibly manage your commercial or retail bulk fluid installations with the latest technology. With this in mind, we provide a broad range of tank gauge systems which provide you with efficient, streamlined, and high-quality tank gauging products to help you responsibly manage your large processes.
Find out more about our products and the tank gauging system types we offer, here.
Alongside our professional systems, we offer a comprehensive range of services which cover the supply, installation and maintenance of our fuel tank gauging systems and dip-sticks which promise complete control over your fuel stocks.
Get in touch with our team today to discuss your requirements and how our systems can support your business operations. We are also trained for Veeder Root TLS ranges, so speak to our specialists here.